Wholesale Solar Powered LED Outdoor String Lights with G50 Globe Bulbs | ZHONGXIN
Product Detail
FAQ
Customization Process
Quality Assurance
Product Tags
1. Solar powered outdoor lights string create a warm soft ambiance to mesmerize your family and guests with their nostalgic glow.
2. A perfect solar powered outdoor string lights for patio, deck, porch, garden, gazebo or pergola lighting when you have dinner, party or wedding banquets outside.
3. A charming and energy-efficient lighting solution for any occasion. They provide perfect visual touch for bistros, cafes, shade sail, backyards, bedrooms, etc.
4. And due to the added sturdiness and durability provided by the weathertight technology, they can be left up all year round, through rain or shine.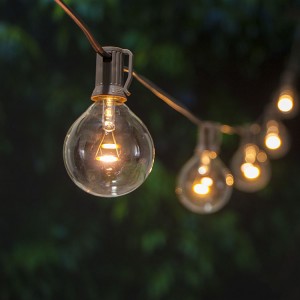 G50 string lights is perfect for outdoor patios, decks, special events or Christmas lighting. Lights are rated for indoor/outdoor use, 10 G50 decorative outfit replacement bulbs.
The beautiful and high-quality wholesale led string lights outdoor on the site are made of quality materials. Lights do not blink out or work sporadically. Users are assured of a uniform and lasting bright look. The incredible wholesale led string lights outdoor on the site are made of iron, plastic and many other materials that are sturdy enough to be used commercially as well. With high-quality copper wiring, powerful transformers, etc, these wholesale led string lights outdoor are a powerhouse and look stunning. These are also available in energy-efficient variants that use less electricity and save the user on costs.
Buy Quality Lights & Lighting Directly from China Suppliers.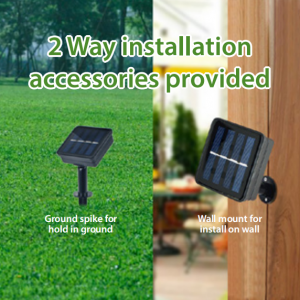 2 Way Installation accessories included
Ground stake for hold in ground, wall mount for install on wall.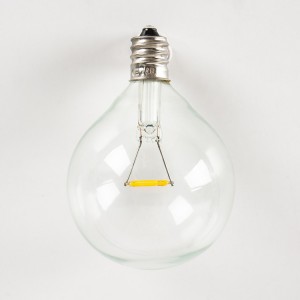 Replacement Edison Bulbs
G50 clear Globe bulbs made of thickened glass for more durability. All bulbs are tested over 48 hours before packing. C7/E12 Candelabra base.
SPECIFICATIONS:
Bulb Count: 10
Bulb Spacing: 12 inches
Bulb Size: H 2.87 in. x W 2 in.
Light Color: Warm Soft Light
Light Mode: ON / OFF
Lead Cord: 6 feet
Lighted Length: 9 feet
Total Length (end to end): 15 feet
Solar Panel: 2V/130mA
Rechargeable Battery: 1 PC Ni-MH 1.2V AA 800mAh(Included)
Brand: ZHONGXIN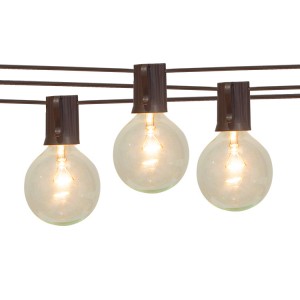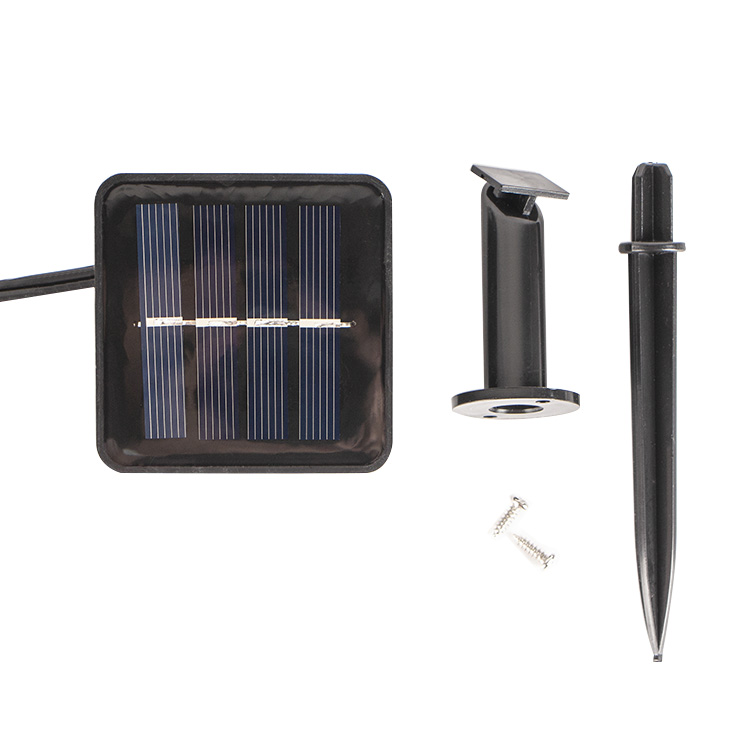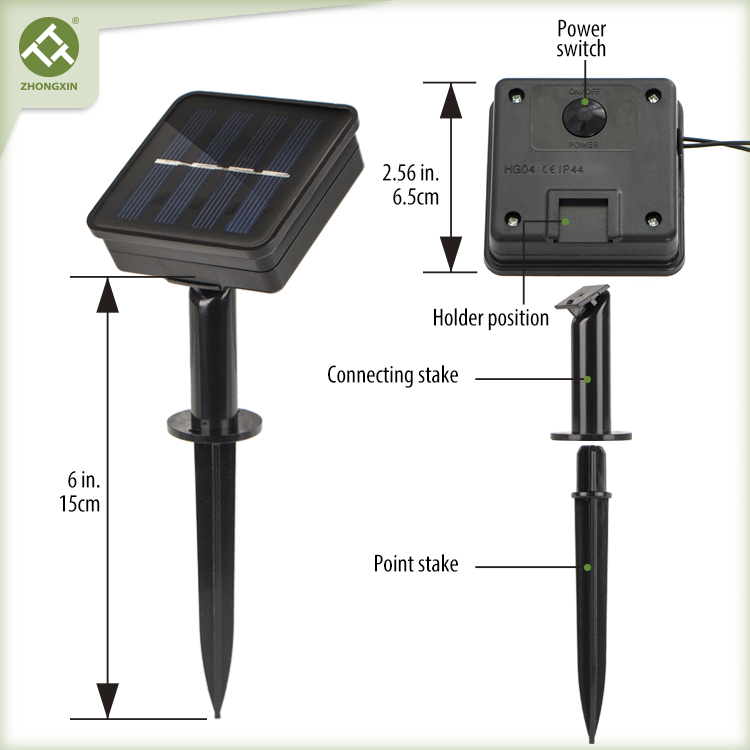 ---
---
Q: Are solar outdoor string lights worth it?
A: Yes, solar string lights are worth it. They might cost a little bit more upfront, but with the right lights, you can light up your outdoor space with free sun energy.
Q: What are the best solar lights for outdoor?
A: As solar energy becomes the norm, there are plenty of options on the market to choose from. Plenty of lights that can be a solution – and plenty of lights to feel overwhelmed when trying to make the best decision. There are two things you should keep in mind when researching solar lights – the reason you need one, and the location you will need to put it to accomplish your goal.
Q: Which are better LED or solar lights?
A: LED light bulbs are the best option for solar lighting. They are energy-efficient and bright.
Q: Do solar lights stay on all night?
A: Solar Lights can work on at night for about 5-8 hours, then auto off when battery run out off energy, it can stay on all night, no need to turn it off. Learn more here.
Q: Are these LED bulbs?
A: Absolutely. In spite of the classic retro look of the bulbs, all of our patio string lights are LEDs. So you get the classically elegant look of the bulb, but with all the benefits of modern LED technology.
Q: How are these decorative patio lights used?
A: Patio string lights are frequently used in outdoor settings, often installed temporarily for a party, wedding, or another special occasion. As the name implies, you'll often find them used in decorating patios for a festive occasion. And they're also great for decorating apartment balconies.
Q: What's the best way to hang these lights?
A: A variety of methods and materials can be used for installing patio string lights. The best approach, of course, will depend upon your setting. 

Q: Can these lights be left outside year-round?
A: These light sets are not really designed to handle weather exposure on a long-term basis. So in most cases, it's best to put these lights up for an event or party, and then take them down afterward.
In certain outdoor settings where the lights are largely protected from the brunt of the weather (such as a covered patio), they can be left in place long-term.
Contact us to realize your customization needs.
The import of the Decorative String Lights, Novelty Lights, Fairy Light, Solar Powered Lights, Patio Umbrella Lights, flameless candles and other Patio Lighting products from Zhongxin lighting factory is quite easy. Since we are an export-oriented lighting products manufacturer and have been in the industry over 13 years, we deeply understand your concerns.
The diagram below illustrates the order and import procedure clearly. Take a minute and read carefully, you will find that the order procedure are well designed to ensure that your interest is well protected. And the quality of the products are exactly what you expected.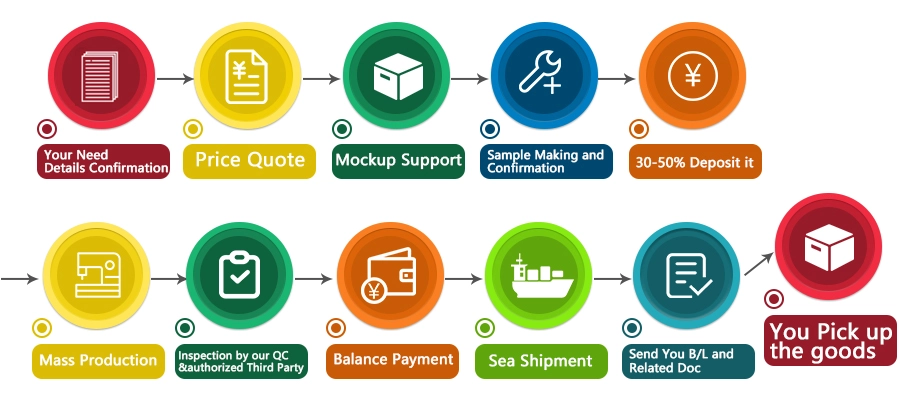 The Customization service includes:
Custom Decorative patio lights bulb size and color;

Customize the total length of Light string and bulb counts;

Customize cable wire;

Customize decorative outfit material from metal, fabric, plastic, Paper, Natural Bamboo, PVC Rattan or natural rattan, Glass;

Customize the Matching Materials to the desired;

Customize the power source type to match your markets;

Personalize lighting product and package with company logo;
Contact us now to check how to place a custom order with us.
ZHONGXIN Lighting has been a professional manufacturer in the lighting industry and in the production and wholesale of decorative lights for over 13 years.
At ZHONGXIN Lighting, we're committed to exceeding your expectations and ensuring your complete satisfaction. So, we invest in innovation, equipment and our people to ensure we are providing the best solutions to our customers. Our team of highly skilled employees enable us to provide reliable, high quality interconnect solutions that meet customers'expectations and environmental compliance regulations.
Each of our products is subject to control throughout the supply chain, from design to sale. All stages of the manufacturing process are controlled by a system of procedures and a system of checks and records which ensure the required level of quality in all operations.
In a global marketplace, Sedex SMETA is the leading business association of European and international commerce that brings retailers, importers, brands and national associations to improve the political and legal framework in a sustainable way.
To satisfy our customer's unique requirements and expectations, our Quality Management Team promotes and encourages the following:
Constant communication with customers, suppliers and employees
Continuous development of management and technical expertise
Continuous development and refinement of new designs, products and applications
Acquisition and development of new technology
Enhancement of technical specifications and support services
Continuous research for alternative and superior materials
Write your message here and send it to us