Metal Cafe String Lights Wholesale With Clear Globe Lights | ZHONGXIN
Product Detail
FAQ
Customization Process
Quality Assurance
Product Tags
Weather-resistant construction for damp outdoor locations Includes a spare fuse for easy maintenance;
Bulbs are removable for easy color customization and maintenance
Bulbs with nickel plated bases prevent corrosion and improve connectivity
Stay-Lit design keeps the party going! If one bulb goes out, the rest of the bulbs stay lit Energy-saving 5-watt glass bulbs;
Light a large patio, deck, or party tent by connecting up to 10 strands together, end-to-end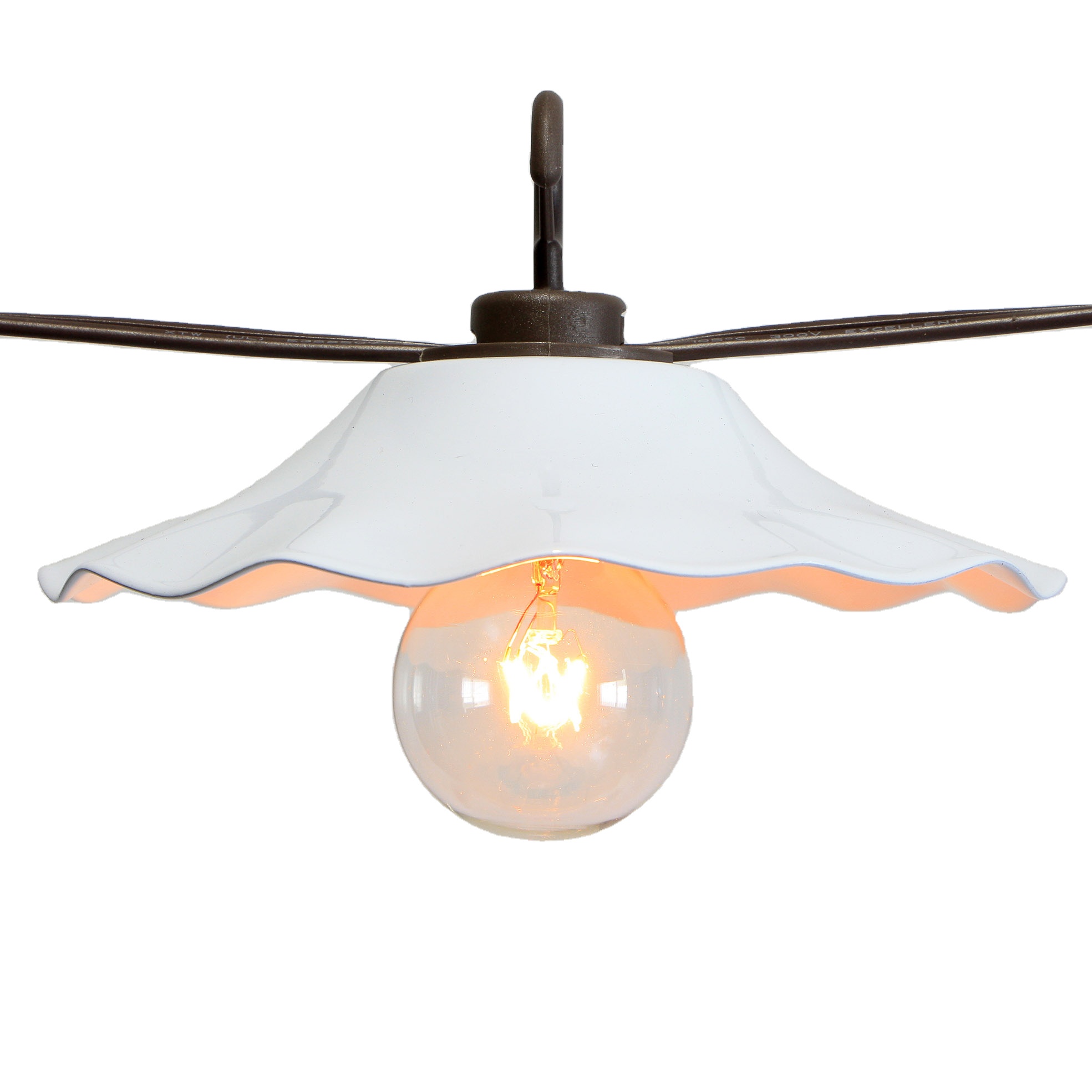 Plugs into any grounded indoor or outdoor power outlet Designed for seasonal use; bring indoors during extremely heavy wind, rain or snow events
Clear lights cast an elegant glow perfect for weddings and events
Featuring UL recognized components, rated for indoor and outdoor use
The cafe style string lights built-in fuse and weatherproof technology. The waterproof string lights can decorate your backyard, drink at winter, BBQ at summer, have fun at autumn, plant flowers at spring.
The cafe style outdoor string lights includes 8 hanging sockets, C7/E12 sockets base, 120 Volts, 17 inch spacing between bulbs. Each hanging sockets has a hook that can be clipped onto guttering lines, parasol edge, gazebos, sheds or fences.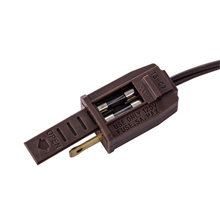 1 pc Spare Fuse is stored in the male plug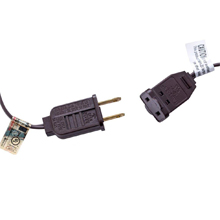 Two prong connector plug on one side (male) and open connected plug on the other (female) allows for 6 strands to be connected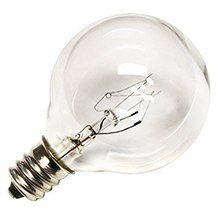 With replaceable bulbs, it is more convenient and flexible to use. If one goes out, it will not affect other bulbs
This decorative string lights for patio has 8 light sockets designed in a floral shape and strung on a white colored 11.9-foot cord. It can be used for outdoor events at night in a garden or a courtyard for a soothing ambience. It is a waterproof string and is an apt one for all seasons. Further, it can also be used in open terrace or garden restaurants to create a classy atmosphere for the guests. 
White outdoor string lights with stylish and modern metal shades, better protects glass bulbs from damage. Warm white light creates a nice atmosphere in the evening.
Cafe style outdoor string lights 11.9 feet with 8 clear g40 bulbs (e12 socket base), 8 metal protective shades. Connect up to maximum of 10 strands.
12" lead with male plug, 17" spacing between bulbs, 12" tail with female connector. Total length 11.9 feet.
Decorative patio string lights inspire a feeling of nostalgia, creating a vintage atmosphere, great for deckyard decor, pergola, cafe, gazebo, pavilions, porch, wedding, tents, gatherings, barbecue, city rooftops, umbrella, dinner, Christmas, party decoration.
UL listed for indoor and outdoor use.
SPECIFICATIONS:
1. Bulb Count: 8
2. Bulb: Steady Incandescent Light
3. Bulb & Socket Type: G40 / C7 / E12 Candelabra base
4. Wattage: 5W per bulb / 40W per string
5. Total Length (end to end): 11.9 ft
6. Connect up to max. of 10 same-style strands
7. UL Listed for Indoor & Outdoor Use
8. Each string light set is packed with One (1) spare fuse
9. Ideal for a deck, patio or backyard
10. Metal cage, white color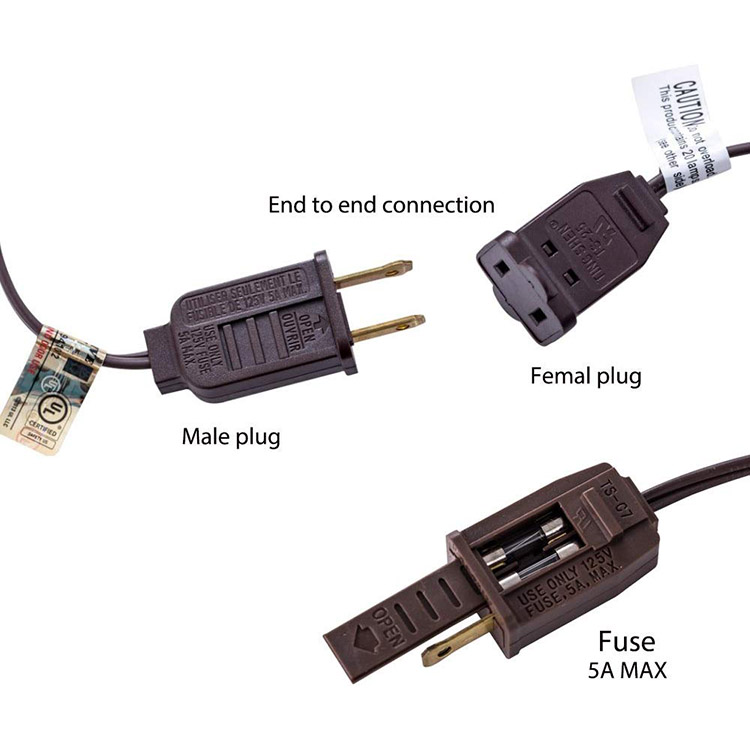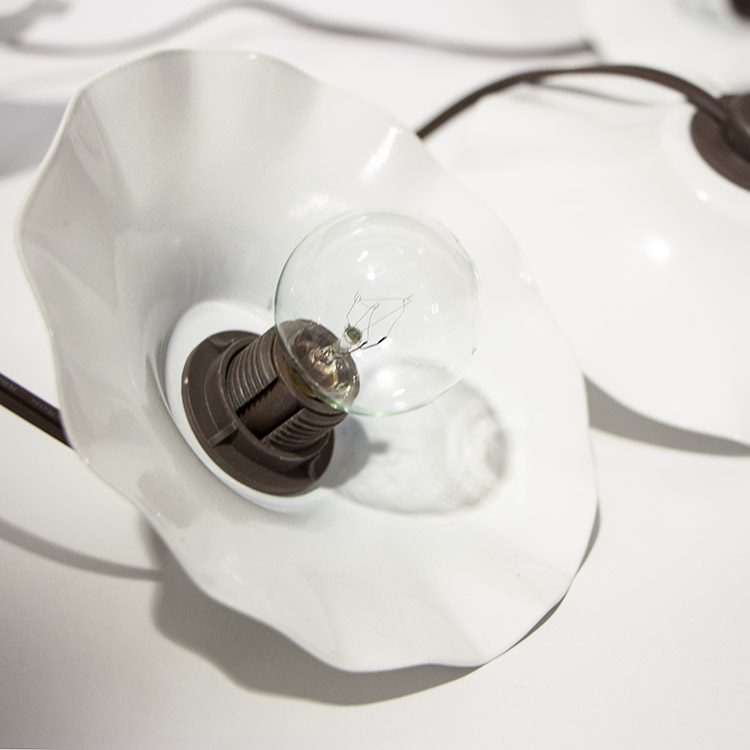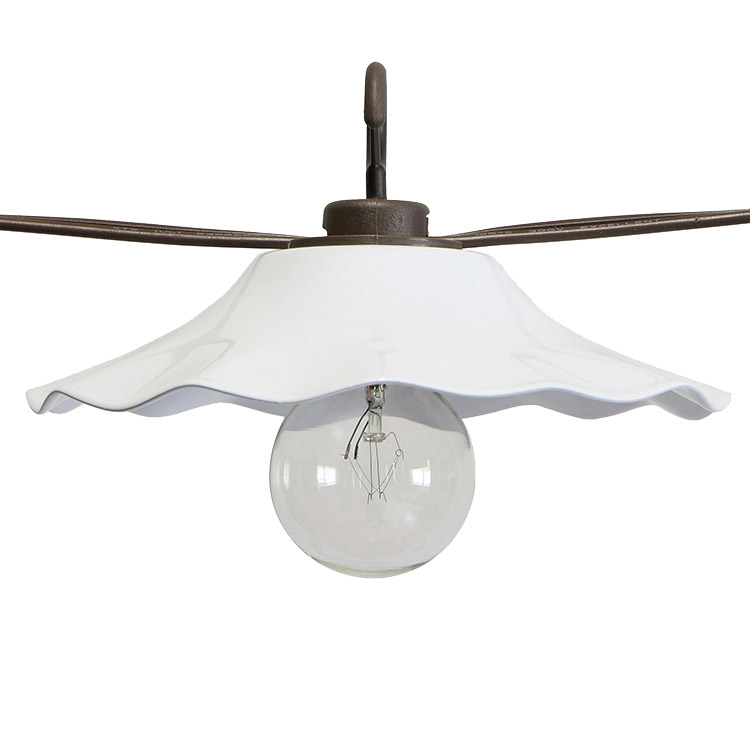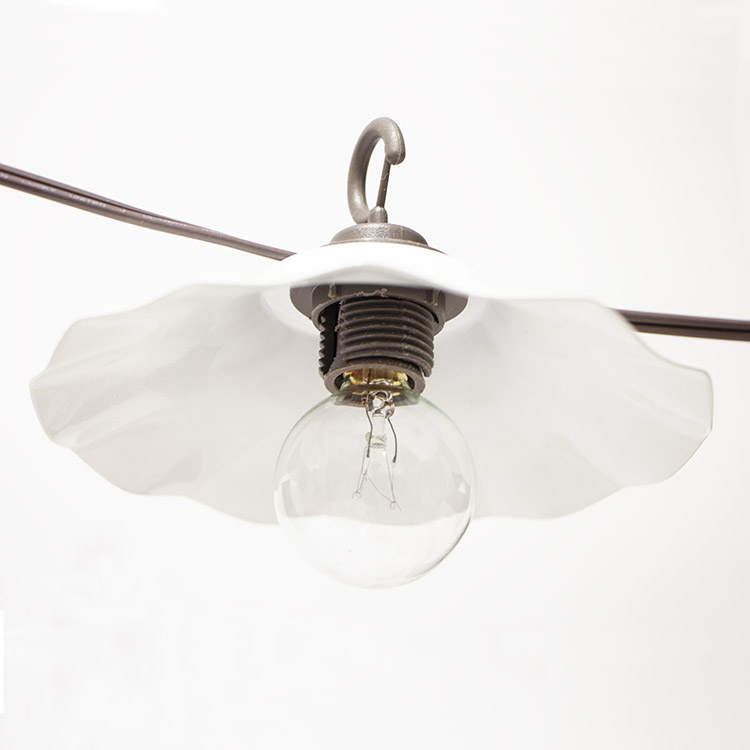 Products related to this item
---
---
Q: WHAT CORD COLORS ARE AVAILABLE?
A: Zhongxin Cafe Lights are available with both white and black cords so that you can select the lights that work perfectly in your space.
Q: WHERE IS THE BEST PLACE TO HANG CAFE LIGHTS?
A: With a variety of simple ways to hang them, you can add your unique touch to any space, and switch up the look for different occasions by moving just a strand or two. Take advantage of deck ceilings, pergolas, or trees on your property to hang the lights. You can accent any area by hanging the strings lights underneath a porch or pergola, along your garden fence, on the eaves of an entry, or extend lines to a cozy seating area by the pool. We recommend using guide wires to ensure they are well secured in any open area.
Q: What are string lights called?
A: String lights, also commonly known as decorative lights or fairy lights — are a special type of lights used for outdoor and indoor decorations.
Q: Are string lights and fairy lights the same?
A: Fairy lights, or string lights, are a simple yet beautiful way to add light and elegance to a space.
Q: Can you leave LED string lights on all night?
A: Yes, you can leave LED strip lights on all night without worry about safety, cost, or reliability.
Q: What are dangle lights called?
A: You can call dangle lights as pendant lights, hanging lamps, or pendulum lights, or curtain lights.
Q: How are these decorative patio lights used?
A: Patio string lights are frequently used in outdoor settings, often installed temporarily for a party, wedding, or another special occasion. As the name implies, you'll often find them used in decorating patios for a festive occasion. And they're also great for decorating apartment balconies.
Q: What's the best way to hang these lights?
A: A variety of methods and materials can be used for installing patio string lights. The best approach, of course, will depend upon your setting. 

Q: Can these lights be left outside year-round?
A: These light sets are not really designed to handle weather exposure on a long-term basis. So in most cases, it's best to put these lights up for an event or party, and then take them down afterward.
In certain outdoor settings where the lights are largely protected from the brunt of the weather (such as a covered patio), they can be left in place long-term.
Contact us to realize your customization needs.
The import of the Decorative String Lights, Novelty Lights, Fairy Light, Solar Powered Lights, Patio Umbrella Lights, flameless candles and other Patio Lighting products from Zhongxin lighting factory is quite easy. Since we are an export-oriented lighting products manufacturer and have been in the industry over 13 years, we deeply understand your concerns.
The diagram below illustrates the order and import procedure clearly. Take a minute and read carefully, you will find that the order procedure are well designed to ensure that your interest is well protected. And the quality of the products are exactly what you expected.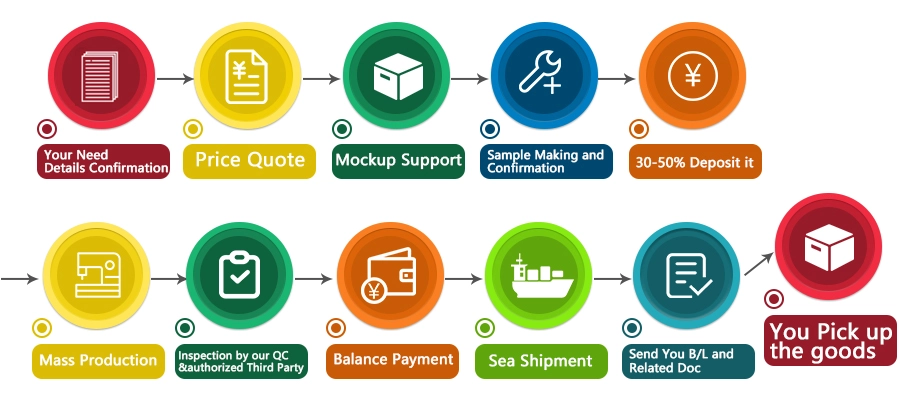 The Customization service includes:
Custom Decorative patio lights bulb size and color;

Customize the total length of Light string and bulb counts;

Customize cable wire;

Customize decorative outfit material from metal, fabric, plastic, Paper, Natural Bamboo, PVC Rattan or natural rattan, Glass;

Customize the Matching Materials to the desired;

Customize the power source type to match your markets;

Personalize lighting product and package with company logo;
Contact us now to check how to place a custom order with us.
ZHONGXIN Lighting has been a professional manufacturer in the lighting industry and in the production and wholesale of decorative lights for over 13 years.
At ZHONGXIN Lighting, we're committed to exceeding your expectations and ensuring your complete satisfaction. So, we invest in innovation, equipment and our people to ensure we are providing the best solutions to our customers. Our team of highly skilled employees enable us to provide reliable, high quality interconnect solutions that meet customers'expectations and environmental compliance regulations.
Each of our products is subject to control throughout the supply chain, from design to sale. All stages of the manufacturing process are controlled by a system of procedures and a system of checks and records which ensure the required level of quality in all operations.
In a global marketplace, Sedex SMETA is the leading business association of European and international commerce that brings retailers, importers, brands and national associations to improve the political and legal framework in a sustainable way.
To satisfy our customer's unique requirements and expectations, our Quality Management Team promotes and encourages the following:
Constant communication with customers, suppliers and employees
Continuous development of management and technical expertise
Continuous development and refinement of new designs, products and applications
Acquisition and development of new technology
Enhancement of technical specifications and support services
Continuous research for alternative and superior materials
Write your message here and send it to us