With the improvement of people's quality of life, many handicrafts are often used in daily life to improve the environment and play a positive role. Tea Light candle is a small handicraft. It has been widely used in families and businesses in recent years. Some people are attracted by the exquisite shape of tea wax and also have the idea of buying tea light candles.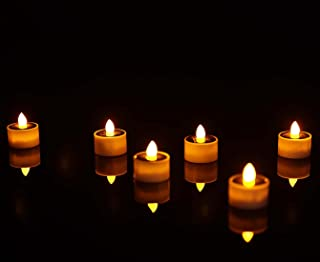 Have you ever wondered why tea lights are so called?
Here below quote from Wikipedia, the free encyclopedia: "A tealight (also tea-light, tea light, tea candle, or informally tea lite, t-lite or t-candle) is a candle in a thin metal or plastic cup so that the candle can liquefy completely while lit. They are typically small, circular, usually wider than their height, and inexpensive. Tealights derive their name from their use in teapot warmers, but are also used as food warmers in general, e.g. fondue. Tealights are a popular choice for accent lighting and for heating scented oil. A benefit that they have over taper candles is that they do not drip. Tealights may be set afloat on water for decorative effect. Because of their small size and low level of light, multiple tealights are often burned simultaneously. Longer-burning tealights may be called nightlights. They are also lit for religious purposes. Tealights can come in many different shapes and sizes, small and large, as well as burn times and scents. However, tealights are commonly short and cylindrical, approximately 38 mm (1.5 in) in diameter by 16 mm (0.63 in) high, with white unscented wax."
In addition to the traditional tealight as specified in Wikipedia, electric(solar powered or battery powered) tealight candles have become increasingly popular as newer technology becomes available. They features LED bulbs, more-efficient and brighter. They can come in many different colours to set a mood, match a decor. Some can also simulate a moving flame with various mechanical or electronic animations.
Solar powered tea light candles or battery operated tealights are much safer than a flame-based tealight, and can be left unattended as there is no open flame or heat that cause fire hazard to worry about. This allows them to be placed inside freestanding lace structures, or in tealight holders made from paper, wood or other flammable materials. They can also be made much smaller to fit where a large flamed-based tealight cannot.
Electric tealights do not release a lot of heat, so they are not suitable for teapot warmers or other food warmers.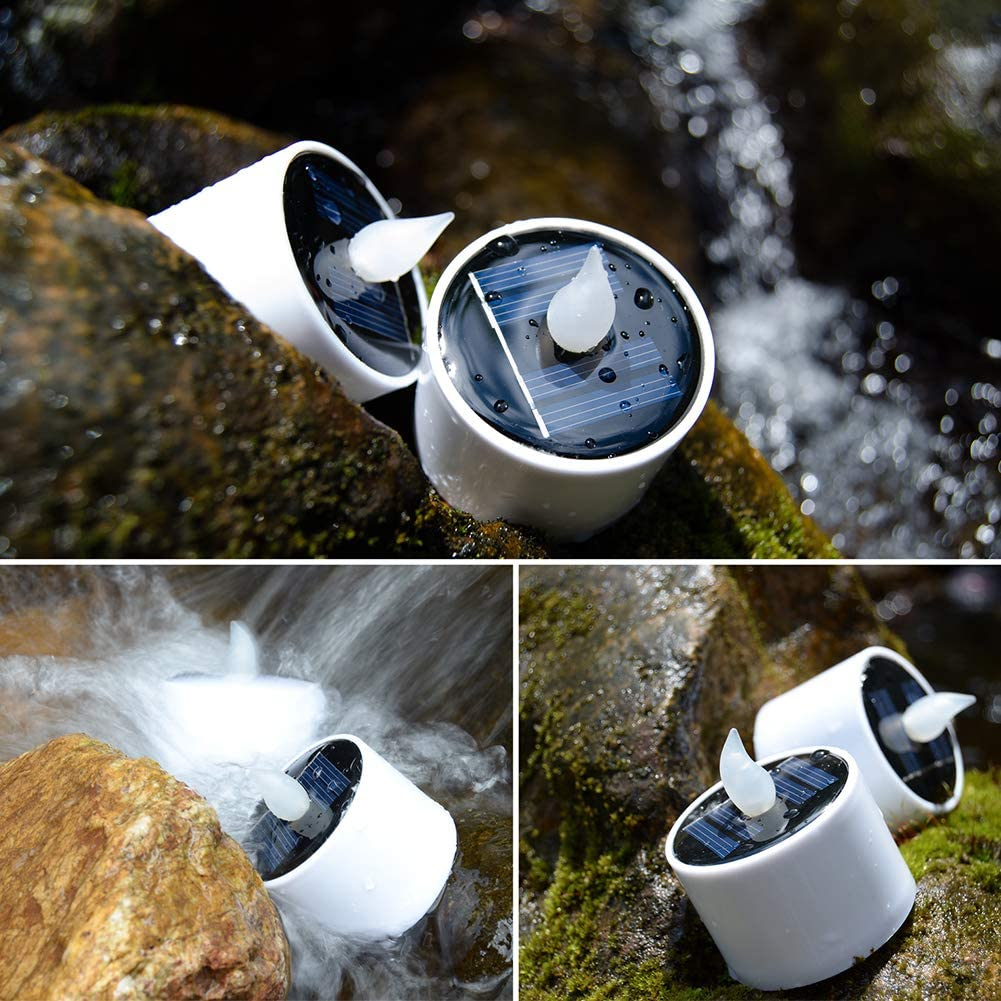 Zhongxin Lighting is one of the lights manufacturer in China, a professional and reliable decorative lights supplier, flameless candles including solar powered tealight candles is one of our product categories, you are welcome to leave us all your related concerns about decorative lights, we are happy to reply in a timely manner. 
---
Post time: Nov-18-2021