A gazebo is a beautiful and valuable addition to almost any yard. During the day, your gazebo is a fantastic place to relax but what happens when the sun sets? Are you wondering how to light it up for enjoyable evenings in the backyard? You can turn your gazebo into an evening getaway with the right lighting. Lighting your gazebo is not as difficult as it sounds.
To create the right atmosphere in the evening, we at ZHONGXIN Lighting have put together some outdoor lighting ideas to make your gazebo extra cozy. From solar outdoor string lights and fairy lights to LED candles and solar powered lanterns – read our tips for the ideal lighting of your outdoor living space in this post!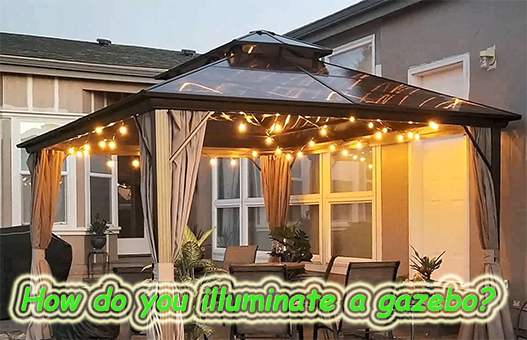 1. Solar Powered String lights
You can use string lights to illuminate your gazebo by wrapping them around the railing or hang them from the roof. To add a vintage flair, you can choose to us Edison bulbs.
If you want to save money, try some solar decorative string lights. They offer a good solution if you don't have electricity in the yard and you don't want to install it.
Around six hours of sunlight powers your lights for about 5-6 hours after sunset. That gets you well past midnight.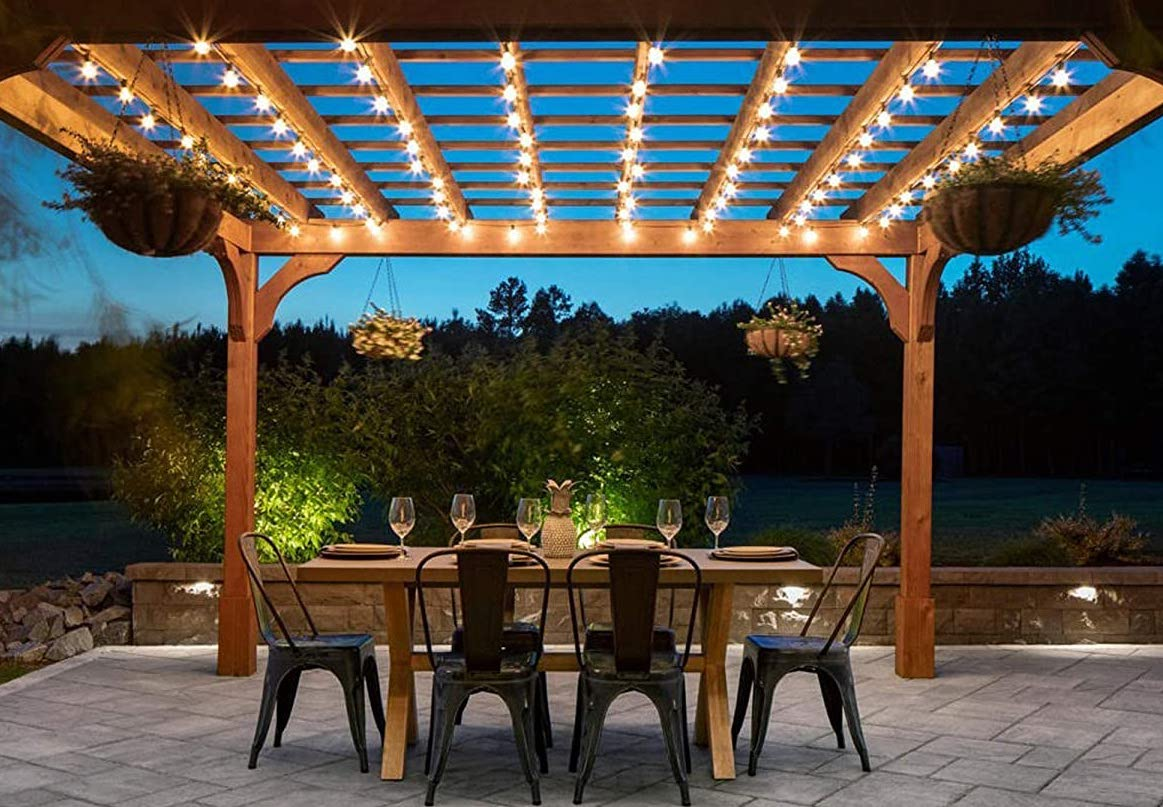 3. Fairy Lights 

or Fairy-light Curtain
Fairy lights add charm and fun. They're not as bold as a crystal chandelier, but they're also much less expensive. They're essentially Christmas lights and come in a variety of colors.
Wrap fairy lights from the inside beams and down the supporting posts for an elegant look.
Instead of wrapping your lights on the beams and posts, try hanging a bunch of Fairy-Light strands straight down like curtains. Tie them back on one side for entry and exit.
This is a fun magical look the kids will love.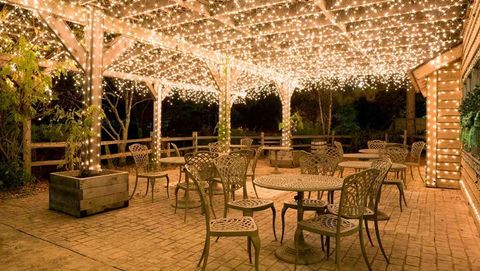 When it comes to gazebo lights, the options are many. Have fun and do what suits your taste. Be unique and create your own light fixtures. Play with your imagination and express your creativity.
Need help with your lighting? Contact us now.
Decorative Solar Lights you may like
---
Post time: Jul-27-2022