Bring a soft, inviting glow to your backyard, porch or patio by installing cafe-style globe lights to twinkle overhead.
Nothing beats cafe-style string lights for their ability to quickly improve the ambiance in an outdoor space. In the evening, their soft glow overhead can visually transform an ordinary patio into a party-ready spot for hosting friends or cheer up a dim walkway with an inviting luminescence.
Outdoor string lights are a cinch to put up if you have the perfectly positioned trees or fence. If you don't have trees, a fence or another tall outdoor object, it doesn't take much — just a little more time and a few additional supplies — to set up any outdoor space for cafe lights. Here's how to hang string lights in your yard.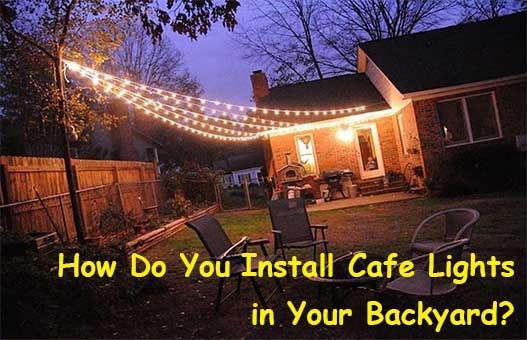 1. DECIDE HOW YOU WILL HANG YOUR CAFE LIGHTS
Firstly drawing a layout sketch, creating the right look for your string lights can come down to matter of taste. Some people like zig zags while others prefer straight lines.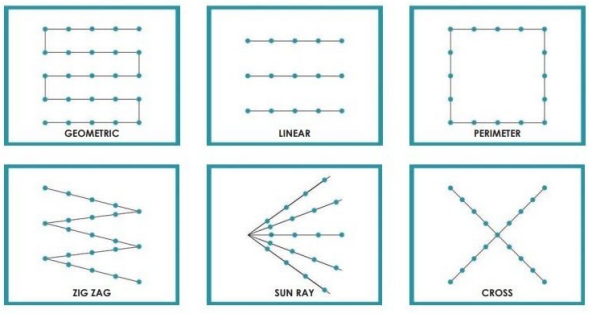 2. MEASURE THE SPACE YOUR ARE CONSIDERING FOR YOUR LIGHTS
After your have work out your final layout, measure the space and writing the measurements on your drawing for quick reference later. To make sure you have enough length to account for the swag in your light strings, add 3 - 6 feet of length to your measurements and purchase strings that coincide with those final numbers.
3. 
DECIDE HOW MANY LIGHTS YOU WILL NEED AND CHOOSE THE BEST CAFE STRING LIGHTS
After step 1 and 2, then you know how many lights you need to purchase. When it comes to choosing the right outdoor cafe string lights, this is the most important thing to consider. There are so many varieties of outdoor string lighting out there that it can be so confusing. I personally prefer glass bulbs because it illuminates beautifully. While it's hard to tell when they are in the box, I do think that plastic bulbs can look like plastic when they are hung and turned on.
Outdoor cafe lights suspended in the air can really set the mood and be a lot of fun. If you're excited to do some lighting but aren't sure where to get started, consulting with a lighting manufacturer, they can really help take your project to the next level. 
To learn more about how to light your outdoor living space, call our office +086 (0752)- 6618040 to schedule a free consultation, or feel free to simply fill out a contact form!
Cafe Bulb String Lights You May Like
---
Post time: May-26-2022