一:Exhibition time: September 06, 2020-September 8, 2020
二:Exhibition location: Cologne Exhibition Center, Germany
三:Exhibition period: once a year (started in 1960)
四:Scope of exhibits:
Garden life: Garden furniture, decoration, and equipment, sports and games, camping and leisure.
Garden and care: Landgard order and concept day, plants and flowers, biochemistry and soil, machines and accessories, tools and accessories, garden equipment and sheds, water, and lights.
Garden BBQ: Barbecue and barbecue, outdoor kitchen and accessories, outdoor kitchen world.
Unique garden: Exclusive display of the outdoor living area.
Outdoor clothing: Hunting, parts and processing, outdoor photoelectric equipment, hunting clothing, outdoor supplies, shooting sports supplies, hunting supplies, personal safety products, fishing gear products, etc.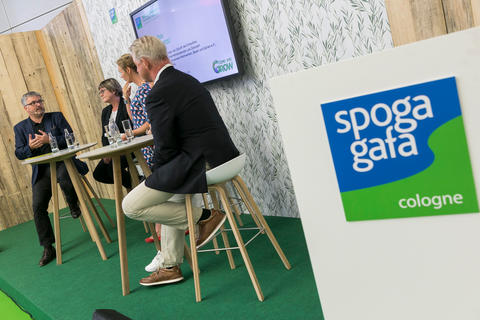 Five: 2019 Spoga + Gafa exhibition results
In 2019, a total of about 40,000 merchants from 124 countries participated in the Spoga + Gafa exhibition, with a total exhibition area of ​​about 230,000 square meters. A total of 2281 exhibitors from 67 countries exhibited and displayed their own advantageous products.
According to the results of the audience survey, this time Spoga + Gafa once again attracted many high-quality professional audiences. 90% of the respondents participated in the procurement decision, 65% of them played a key role in procurement, and the feedback from professional audiences was very positive. When asked if they were satisfied with the results of this exhibition, about 80% of professional visitors expressed satisfaction or very satisfied.
Garden center, furniture trade, warehouse, retailer, professional wholesaler, DIY store, mail order business, architect, business procurement agent in trade contract.
Nearly 90% of respondents participated in purchasing decisions, of which 42% were key decision-makers.
The largest groups: professional retail trade (20%), industry (18%), professional wholesalers (13%), department stores, shopping centers, and postal services (10%), service providers (9%).
Main business areas: furniture (24%), garden accessories (21%), garden tools (17%), garden center (18%), garden professional trade (13%), DIY shop (16%), garden creation (15 %), Barbecue (16%), plants (11%), camping (10%), architects and designers (9%).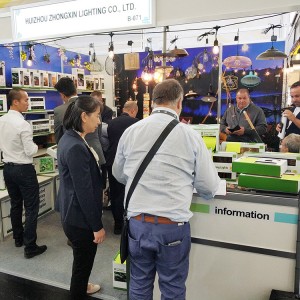 Six: the influence of the exhibition
Cologne International Garden Tools, Horticulture, Outdoor and Garden Supplies Expo is global leisure and garden
The largest and most important leading expo in the forest industry.
It integrates industry procurement forums, information platforms, and media events. Since 1960, it is held in Cologne, Germany, the heart of Europe every September. With the theme of "outdoor, leisure, garden and green", it is one of the most important international exhibitions.
According to statistics, 73% of the visitors use this exhibition as a source of information on the gardening market, and 67% of the viewers
The public is to sign a purchase contract and have a purchase intention. 58% of the audience are interested in garden equipment, and 43% are interested in courtyard decoration. 34% of the exhibition visitors are retailers, 29% are contractors of garden centers, and 15% are suppliers of the DIY market.
---
Post time: Apr-30-2020