COVID-19 is spreading all over the United States, and Halloween is coming soon. Faced with this situation, people hope to celebrate Halloween happily, but they are worried about contracting the virus. Fortunately, this year's Halloween has not been cancelled. The Centers for Disease Control and Prevention issued guidelines for safely celebrating autumn holidays such as Halloween, and officially recommended that people try to avoid contact with others, such as having parties, while the COVID-19 pandemic continues.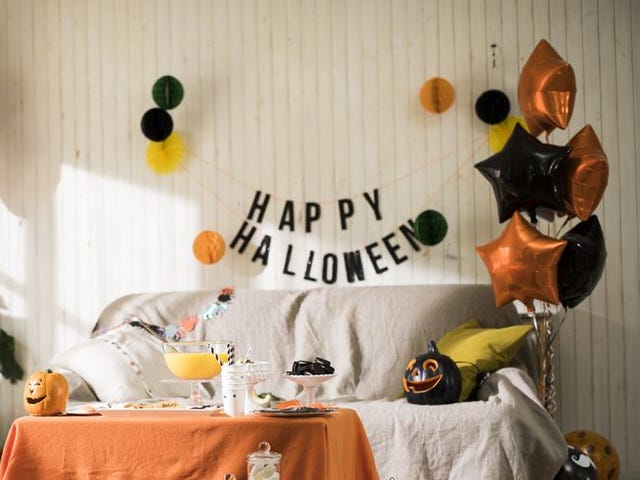 How can people celebrate while avoiding contact with others?
1. Decorate your own house—–In the Halloween spirit, nothing is more attractive than decorating a house on all things in black, orange and yellow. You need to prepare a lot of lighting, such as using string lights to surround your house, making the house look twinkling at night, very beautiful. You can also use light strings of various colors to decorate the furniture in the room.

2. Making pumpkin lanterns-——pumpkin lanterns are a symbol of Halloween. Families can go to the supermarket in advance to purchase pumpkins and lights, and then make their own pumpkin lights. But they have to make sure that they are not infected with the virus, because Halloween is coming, many people will go to the supermarket to shop. In addition, family members can order pumpkin lanterns directly online, avoiding the risk of contact with others.
3. Eat all kinds of Halloween candies——In traditional Halloween, sharing candies with others is a happy thing, but in the case of a virus epidemic, contact with others will increase the risk of infection. But we can share the sweets with others in another way. We can put the sweets in the basket, install the beautiful lights on the basket, and then share it with others at the door, so that we can not only share the sweets but also maintain social distance.
4.In order to make the children happy, plea
se take some supplies to make themed crafts. You can make something special forHalloween, or prepare for Thanksgiving through some DIY activities.
5. Watch a horror movie with your family—–Watching a horror movie on Halloween is a very exciting thing, always be ready to scream!
6. Prepare a sumptuous dinner with your family and celebrate this special (no social contact) Halloween together!
7. Conduct a house decoration competition————Compete with friends through video calls to see whose house is the best decorated.
Click here to help you find the lighting you want: https://www.zhongxinlighting.com/
---
Post time: Oct-20-2020